Although they are largely ignored when mainstream media covers yoga, seniors age 65 and older are the fastest growing segment in the United States. Today's guest, Carol Krucoff, has been teaching seniors (and training yoga teachers) for nearly two decades at Duke...
read more
One of the more polarizing topics in modern yoga is the merits (and potential dangers) of doing yoga in a heated room. (To be clear, we're not talking about Bikram or Bikram-derived sequences in this ep; but vinyasa in a heated room.) So, this week Jason and I share...
read more
The scent of lavender wafting from every local yoga studio's doors may be a relatively recent phenomenon, but essential oils have been used to bolster health and well being for thousands of years, says this week's guest Elena Brower, who is a New York yoga teacher and...
read more
It's October. Which means it's Breast Awareness Month. It's not an easy month for breast cancer patients, survivors, caregivers, or for those who have lost loved ones to the disease. So, for this episode I spoke to Susanna Harwood Rubin, a yoga teacher who has been...
read more
You want to leave your yoga audition with a big fist pumped saying, "Nailed it," right? This week's episode can help -- Jason gets real about how to ride the waves of the modern yoga job audition, where you get a very short amount of time to showcase your skills, your...
read more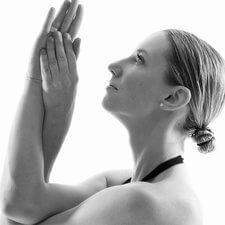 This week, I'm talking to Lara Benusis, a longtime yoga teacher and yoga therapist who has taught yoga in a healthcare setting for years. (She  was the first full-time yoga teacher at Memorial Sloan Kettering Cancer Center.)  She's also on the PhD track at Columbia...
read more
Being a yoga teacher takes skill, knowledge, dedication, and often, perseverance. But you can have all of those things in spades and never quite earn enough money teaching group classes to be financially secure. Not to mention, racing from one studio to the next...
read more
I am so excited to share this new season of Yogaland with you! This week, we kick off the season with a live episode that Jason and I recorded at triyoga in London during Jason's recent teacher training. If you're a long-time listener, you might know that both Jason...
read more
For our season two finale episode, we're talking to Las Vegas-based yoga teacher and author Jules Mitchell. We dive deep into yoga biomechanics in this episode and talk about Jules' new book, which is a comprehensive look at the science of stretching. It's impossible...
read more
If there's one topic that eludes yoga teachers most, it's not the correct angle of the front knee in Anjaneyasana. It's how to teach yoga and make a livable wage. We recorded this week's episode live at Jason's 300-hour training at Lovestory Yoga in San Francisco and...
read more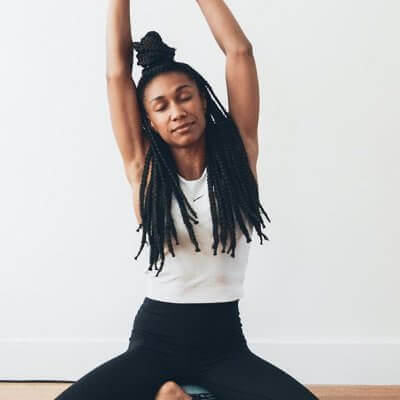 Today's guest is Nicole Cardoza, founder of Yoga Foster. I couldn't be more excited about Nicole's mission to bring more movement into classrooms across the country. Her approach is innovative, too -- Nicole's background in tech inspired her to create a platform that...
read more
I've talked a lot on the podcast about how motherhood has changed my yoga practice. I know first-hand how easy it can be to fall into the trap of mom guilt and feeling like you just can't keep up with your practice and the demands of your family life. So, I'm so...
read more
This week, we're talking to Erica Rodefer Winters, a yoga teacher in Charleston, SC who specializes in teaching prenatal yoga and postnatal yoga. Erica's take on using yoga, breathing, and mindfulness to tap into the body's intuition is something that helps her...
read more
If you've followed this podcast for a while, you know that I think self care is vitally important if you want to live a happy, healthy life. (I even created an online course about self care!) You might also know that I dabble in Ayurveda and I'm fascinated about what...
read more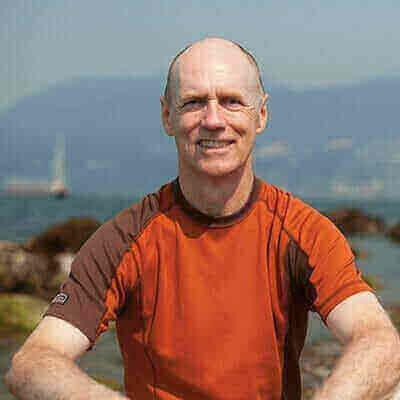 The thoughtful and articulate Bernie Clark joins us on the show this week! Bernie is perhaps best known for his influential Yin yoga teachings as well as his books, The Complete Guide to Yin Yoga, and Your Body, Your Yoga. When Jason and I shared our thoughts about...
read more
This week, I talk to Bay Area yoga teacher Quamay Sams. Quamay grew up in New York, where he was a dancer before he enrolled in a yoga teacher training program (without ever having set foot in a yoga studio). He now considers teaching yoga a calling -- and a big...
read more Did you know…
Yogaland has had more than 3 million downloads to date?